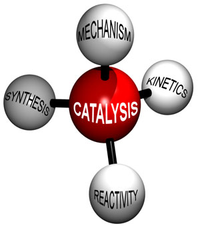 Heterogeneous Catalysis:
Synthesis, characterization and evaluation of novel catalyst formulations for environmental or energy applications. Indicative catalytic processes:
Selective Catalytic Reduction (SCR) of NO by CO or Hydrocarbons
Nitrous oxide (N2O) Decomposition
Oxidation of Volatile Organic Compounds (VOCs)
Hydrogen Production by Steam Reforming of Bio-alcohols and Hydrocarbons
Hydrogen Production by H2S Decomposition
Methanol Synthesis from CO2 and H2O
Carbon Gasification
Electro-catalysts development for direct fossil fuels fuel cells (FFFs)
Surface Analysis:
Evaluation of surface characteristics by means of advanced characterization techniques (XPS, XAES, SEM, TEM, etc.), structure-performance relationship.
Surface studies of heterogeneous catalytic processes by means of in situ Diffuse reflectance infrared Fourier transform spectroscopy (DRIFT).
Promotion in Catalysis:
Mode of action of structural (e.g., rare earth oxides) and surface (e.g., alkalies) promoters as well as of their synergy in heterogeneous catalytic processes, such as:
Volatile Organic Compounds (VOCs) Abatement
Nitrous Oxide (N2O) decomposition
Nitrogen Oxides (NOx) reduction
Carbon Gasification/Carbon Fuel Cells
Steam Reforming of Bio-Alcochols and Liguid Hydrocarbons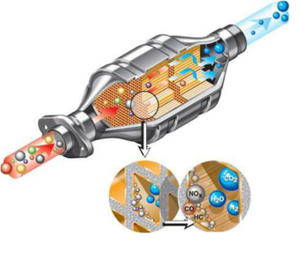 Air pollution control:
Abatement of toxic pollutants (NOx, N2O, VOCs, etc.) from mobile and stationary sources
Development of structured catalysts (monolithic type) for environmental applications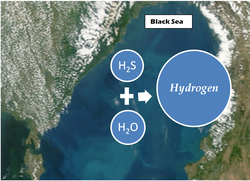 H2 Production by H2S Decomposition through Electro-catalytic Processes
Surface and morphological characterization of electro-catalytic composites
Structure-activity correlation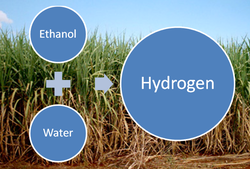 H2 production by steam reforming of hydrocarbons and bio-alcohols over novel catalyst composites
Surface and morphological characterization of electro-catalytic composites
Structure-activity correlation

Synthesis of ceria-based nanostructured catalysts for energy and environmental applications
Synthesis of ceria nanoparticles of different morphology (nanorods, nanocubes, nanopolyhedra, etc)
Effect of support morphology on the solid state properties of ceria-based mixed oxides
Effect of support structure/morphology on the metal-support interactions